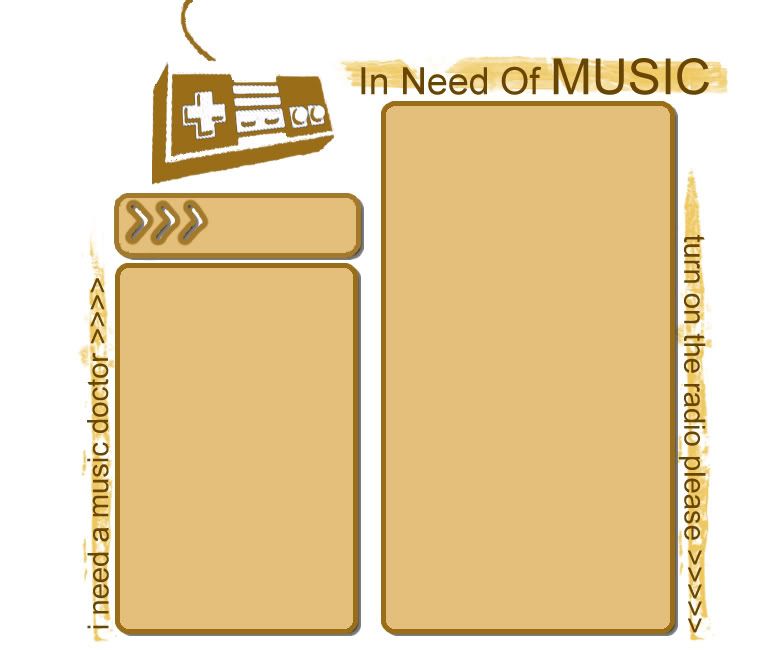 Sunday, July 27, 2008 This will be one of the most rare time that i'm updating my blog. wOoHoo..

Went for the Apitude Assessment Test for MAERSK company. Hopefully i will be called for the interview. Went for this last wednesday,23rd July.

For the past two weeks i've been so aimless... Especially weekend. For two saturdays i've been like wandering around doing nothing. Mahjong for the last two weeks as well although it's not planned. When something's not plan, i will always feel quite sian. It's like not satisfied. Well... Think next week will be the same. And next week the boredom will start on Friday.

Last friday was the last day that i will be playing at Riverine. Or rather the whole band. I heard Riverine is closing down due to some reason. Man, there goes my extra income and my dream, Making passion into money. Was told by alvin that probably i will have to play this thing Cajon. Don't even know what the hell is that! how to play? Hopefully there will be some other places for me to play at if not my skill will deteriot like fuck.

Just finish cleaning up my room with serene and changing it's setting. I feel that my room is too small!! Plus the drumset will be coming home soon after riverine close down. I want to buy a LCD TV!! This big tv is taking way too much space man.. and i want a sound proof room so that i can play music any time i want, and MAHJONG AT MY HOUSE!! Everytime i have to go to a friend's house to play... so it's quite troublesome... yAWnz...

Once again there's camp tml.. Back to work every monday.. it's the most boring and the least determination day of all... Sunday. I want to make alot of money!!!! Just let me make at least 2800 by 25 and more than 5000 when im 30 and < 8000 when i'm 35.. Haha... Dreaming!

Well anyway i've updated so pls pls pls.... TAG TAG TAG!!! I know Karen, Weesiang, Serene and myself have been tagging... So, PLS ALL!!! TAG!!!

I love you people!! Everyone except INDIANS!!!

*i'm a racist bastard....! *

3:49 AM


Sunday, June 15, 2008 Yet another death of NS personnel... The white hair to send the black hair once again. - Just came back from the funeral of the nsf who went to brunei for training and died during the last day/phase of the training. How sad.. Grand Funeral. But what's the point, life's gone. Well, time moves on. It doesn't wait. BUT!!!

There're actually HOT HOT HOT HOT HOT HOT sIzZlInG Girls THERE!!! Saw two girls who are sisters, and are SUPERB! Nice figures, Big noodies! wOoO! Pretty face! wOWoWO!!!! Going CRAZY!! wOoHOOo!!!!


For once i felt that my life is so carefree last weekends. 2 fridays ago till sunday, Terry, Richard,Karen, my gf and me, we've been hanging out man! After the friday's normal drumming routine, went straight down to terry's house. And i really thank god richard came and fetched us. Met up with Ken too on the same friday as he'd got nothing to do... Haha... Drinking game? Xbox? Movies? Everything man! Just find the place call Terry's Recreation House.


Finally after 3 months of dating, Serene and i finally went out. Not because of our schedule. It's just because i was PLAIN LAZY!! wahahAHah! Went out ytd to AMK hub and watched TWO Movies... Not one but TWO movies.. Shaolin Girl and KungFu Panda. Shaolin girl is really a waste of time. However, YOU ALL should WATCH KungFu Panda! It's damn hilarious! About a panda who knew nothing bout martial art, whose born into a family of DuckS, who then know kungfu because of FOOD! Well, WATCH IT!


Next week is my birthday! And the day after is Richard's birthday! We should've known each other earlier man... Both drummer, same interest, about the same thinking, He's quite passive and im active, WOW! How nice! haha... We're gonna celebrate our birthday TOGETHER!! wOoHoOo! And Karen, together with serene, are gonna DO EVERYTHING! Well there'll be no surprise gift because i've bought all i needed and she'd paid HALF for me so yea... :D wahahAHahAHa! Im really gonna enjoy my birthday this year! After 3 years of boring birthdays that i've manage to get past with. wOoHoOo!!!!


No pictures... As im lazy to take any and lazy to put it online. Have to wait like damn long for it to load.. What a bother...

2:32 AM


Saturday, May 31, 2008 hElLo every one! Seriously... I won't blog if no one tag.. so yea.. hAHaha... Even i forgot that i have a blog sometimes.


Anyway, nothing interesting had happened so far. Just that i just bought my FIRST business wear! Bought a Renoma leather shoe, a stupid leather belt, 3 Shirts that my mom bought for me and a G2000 long pants. Im quite happy. Why am i buying it? Just for my cousin's wedding tml. It's quite dumb... But anyway, I LOVE IT!!! wahahaha...

Oh, just remembered that my primary school classmate just passed away. Got banged by a stupid black Merc Van... If anyone who had seen the news last monday, you'll know. He's one of the two motorist who got knocked down... Rest in peace my friend....


When i got my band pay yesterday, i was super happy!! I thought i've only played for 6 times and that'll be $540. But when i got the money, it was $630!! WOW!! It's very cool! 90 dollars more is a super good deal to me! Sometimes when you don't expect much and something just go way pass your expectation, you'll feel damn happy! Haha..


I miss all my old friends. But have been hanging out with nicholas, terry and richard. A good deal of friends who always SLACK, TALK and sprout nonsense. Thats the way man! Friendship will last... WoOo!


Went for drinking after Riverine and lunar with my camp mate and serene tagging along. It's super funny how one of my friend who always talk alot, got drunk and stupidly vomitted in the basin... The janitor was like, "oh great... vomitted in the basin. What an ass..." Well, i can understand how he felt ytd. But anyway, it's his job to clean so... Too bad! Was having fun ytd Dancing, drinking, laughing and talking with friends. Jeremy Ord-ed, Daniel the drunkard's birthday. Alex the super funny boss. and all the ones who came. Just having fun. But there's a superbly desperate fucker who actually went to kiss a tranvesite.. FUCK!! That's alex's female friend's, colleague. A horny philippino. Im like WTF!! Then jeremy pulled me over and hug me to disturb them.... I was SHOCKED!!! Desperate asshole.. just cant stand those who think with their dick head that got no brain.

I just had my hair cut at thomas's house with serene, and both my sister and mom. Serene is out shopping now. Im too tired from yesterday's late night. So i came back first to rest. I'm a lazy ass man... Haha... I need one thousand years of sleep just to party once! Haiz... Heard my band saying bout some acoustic sets which i don't think i will be in. There goes my extra cash... pHewWw~~~


OH! Make me remembered that i dropped my drum stick yesterday at riverine!! Fucking disgraceful! And there's another drummer there whom i hate alot cause he is DAMN HAO LIAN!!! Stupid me.... "Sunday morning rain is falling..." Nice song.. :)


Nothing else for update except i have to wake up early to go to my aunt's place to open the car door for my cousin to come out... ANG BAO HERE I COME!!!!



Thanks and pls do tag if you pass by here... If not it'll be boring.. It'll seem like im blogging to myself. :) Enjoy all the rest of your life and cherish it.. :)

3:26 AM


Sunday, April 27, 2008 Hello Friends after one month from the last post. Or, close to two months.

I'm just so fucking tired... Even when i've the time, i just dont feel like blogging.There's just nothing to blog about except for the two vacations that i've got during march. Nothing interesting except i've got a girlfriend and her name is serene! Oh well... Since she'd gone to work and i've got nothing to do, I'll just stop my two good friends who are always supporting this blog by asking me to blog.. Haha.. Nicholas and Wees... Nice people... I'm really sorry that i don't have more time for you guys... But trust me, after a long time you all should know how to treasure me right? Like miss me or something? Cause i miss you people sometimes thus the message that i've sent. Haha... Be like me once in a while man... Sending message out of the blue. haha... Well, i'll try to upload some photos.


These are from Redang.. Just some random photos from all that i've got.





And this is taiwan with my dad and his company just one week after Redang.






And my GF!!



So yea.. thats it i guess.. will try to be more creative with the things that i type. :)

5:38 AM


Saturday, March 08, 2008 Monday - 3/3/08

Went to camp in the morning and then went home to sleep in the afternoon as i took half day to go down to jimmy's wedding, my bassist. Was suppose to be there by 6.. but i overslept till 6.35pm and was like late for more than an hour. But when i reach there at about 7.30, the party haven start yet. So i guess i was early. hAha... after the wedding, went down to this cafe name HooHa. It's a place like actors where musicians can just free jam there. Then went home with Jai.

Tuesday. Was just slacking in camp with half dead face the whole day as i was superbly tired from lack of sleep. Zombiefied. And that was a boring day.

Wednesday, went to camp as usual but went for jamming at night. Everyone in the band seems closer now i guess... Sharing things all the times. It's just nice. This kind of companionship is seriously worth spending time on.

Thursday. Another boring day to just slack away in camp with nothing much but just anticipation that the day will end really fast cause friday is like the last day of the week.

And here comes friday. Camp as per normal with quite a few loads of stuff to settle. but as usual, i manage to slack off the work. haha... Went home early and slept for bout an hour then went to bathe. Watched abit of anime then off to Riverine for a time of fun. But when i reach there, there was this sudden fatigue that struck me and in the end i was super tired. Went back to Hoo Ha with Jimmy again. And seriously the people there are seriously adults man... It's way over my age but like.. x2? yea... and drunk people sprouting nonsense, repeating their shit over and over again, and then slept and sleep talk till their heads just knocked the table without them knowing it.. It's just dumb. but its this kind of dumb shit that get people laughing.

Slept till bout 3.30pm on saturday and mokkie came over. Went down to MOS with him, nick, edward and some more friends here and there... Man, at least there are more girls ytd. And it's DAMN COOL!!! haha... but somehow everyone just feel damn tired and we left for mac and slack awhile. And here i am on sunday...

Slept for bout 3 hours.... and now im still up to blog before im off to redang tml with c7, the best bunch of people to hang out with.

So yea... shall update after my trip. =)

11:51 PM


Tuesday, February 19, 2008 Reach home the earliest of early for a normal day of being in camp. I reach home at 5.20pm when everyone's still preparing to leave the place. Wow... I feel so HAPPY! Don't know why...

Today's a very slacky slacky day for me. However QM seems stress though.. He's my boss btw. Bought nutella and bread to camp for breakfast and some treats during tea breaks and am gonna do that starting from today. Sharing it with my friends. It's the cheapest breakfast. Serious. And at the same time sharing bonds.

Gonna be working on the 6th to 9th March for the I.T Fair to earn more extra income for myself. So yea... If anybody wanna buy cameras, PLS, call me... But it's not confirm yet. Have to take 2 days of leave to work. How weird. First time... Normally other people would take leave to relax... I'm taking leave to stress myself out.. Wow.. Quite nice. Haha...

Can't wait for the Redang trip on the 10th till 13th march! Woooo.... It's like out of Singapore with friends. How cool... Then the following week to taiwan with my dad, for the first time. How nice. Haha... Gonna be broke in march. Anybody wanna give me some money pls? :)

My inspiration in writing songs are GONE!!! I need some inspiration... Too long i've never touch my guitar and too long i never sing... SO it resulted in bad strumming and bad singing. If you've got lyrics that you want me to sing for you, pls do. Haha.. I will gladly do my homework and work out a superb piece. However, you must like it! Yea...


*somehow all the songs i write are for you..

1:32 AM


Friday, February 08, 2008 it's the third day of CNY and i just came home from the second. went over to ah ma's house for lunch then off to movie at AMK hub with my cousins and sister to watch Kung Fu Slam Dunk for the second time. After that, went to My pri2's teacher's house for some small party and off to cheng's house for gambling session. Finally, i grasp how to play Black Jack as a Banker! Must be able to read people's mind and stuff... wow.. cool game. am gonna play so much later at night. Second day of gambling over at Mok's place. So yea, do join in.. lol... Win abit today.. then spent all on cab. So yea, GONE!

Have to sleep already.. hope everyone has got a fun and enjoyable CNY throughout the whole of the 15 days. Hope here's like China, 15 days of off day.. Shiok. Am gonna save my ang bao money for the march vacations.

Happy Chinese New Year once again to ALL!!!

*finally there's a reply after months. Wonder when will the next one be...*

3:40 PM